At Advanced Kinetics we want to keep you safe, optimize your performance and help you recover. In order to do that, we tailor and utilize the latest state of the art technology to advance performance in conjunction with an individualized treatment plan.
DorsaVi Sensors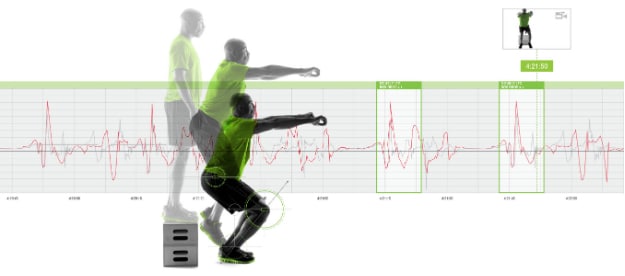 The DorsaVi is a revolutionary wireless wearable sensor system used to objectively measure exactly how you move. These are the same sensors that elite sports trainers are using with Olympians and professional athletes to measure range of motion, acceleration and muscle activity.  
The DorsaVi Movement Suite can be used to measure movement and muscle activity on different parts of your body, or it can be used to enhance technique or optimize performance in activities like running. DorsaVi can also be used for posture training and lumbar paraspinal muscle activation and retraining.
At AKPT we use the DorsaVi sensory system for:
ACL injury risk and to assess post ACL surgery return to sport readiness 

Running analysis

Postural Assessment
High Speed Video Analysis
The zFLo Motion Capture with Contemplas Software is an automated solution for analyzing runners and overhead athlete's throwing mechanics.
Unlike today's smartphone cameras and apps which typically max out at 60 frames per second, the zFlo captures movement at 200 frames per second, so faster movements, such as throwing, can be seen more clearly.
Advanced Kinetics uses this European technology to guide clients and patients in achieving a more efficient movement

Blood Flow Restriction (BFR)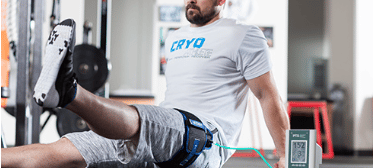 BFR is the brief and intermittent occlusion of venous (veins) blood flow using a tourniquet while exercising. Using this technique, you can exercise with significantly lighter weight while still creating a hypertrophy (growth) and strength response. Traditionally to get a hypertrophy and strength response in your muscles, you would need to lift a heavy load. This allows us to improve strength without putting increased stress/load on healing tissues.
AKPT uses the Delfi tourniquet, which is one of the only FDA approved tourniquet systems in the country. It carefully monitors your blood pressure to make sure that you are exercising in a safe way.
For more information, please visit: https://www.owensrecoveryscience.com

Alter G Treadmill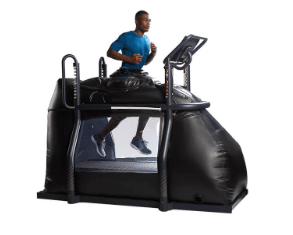 Provides gentle unweighting from 100% to as low as 20% of body weight in precise 1% increments for low-impact, pain-free movement. This Innovative technology supports normal walking and running biomechanics – unlike conventional alternatives such as hydrotherapy and harness systems.
Real-time gait data and live video monitoring help you with immediate visual feedback to improve your experience and results.
Fall-safe environment gives you the confidence to move like never before.
Encourages range of motion, shown to improve outcomes.
Walk, run, and perform exercises that help you recover, maintain, and enhance your balance, strength, and mobility.
Ultrasound Assisted Dry Needling

Dr. Gordon and Mr. Han can utilize a portable diagnostic ultrasound to better target trigger points during dry needling sessions.
Diagnostic ultrasound allows for real time assessment of the musculoskeletal system, as well as immediate feedback of dry needling effectiveness.