Athletes understand the importance of exercise training for optimal performance and improvement. However, rest and recovery is also an important aspect of an exercise program because it allows the body time to repair and strengthen itself in between workouts.
While one of the most important elements of performance and exercise is rest, and it's also one of the hardest things to do!  I mean, we hear it daily from our patients.  We get it, taking time to rest your body can be challenging,  but the recovery phase has significant physical benefits.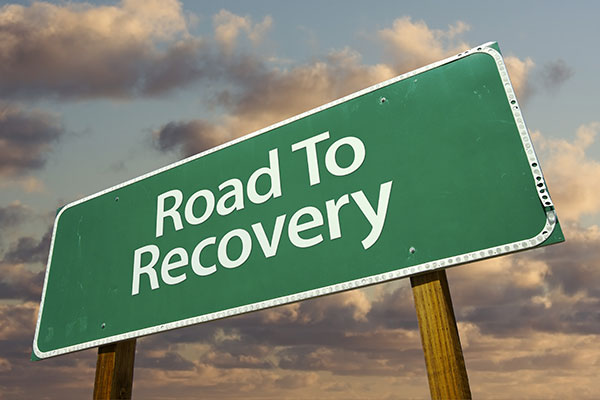 One main benefit is simply muscle repair.  By allowing the muscles to rest after physical exertion allows the muscles time to repair, rebuild and strengthen. For recreational athletes, building in rest days can help maintain a better balance between home, work and fitness goals as well.
Many exercise programs also have built-in rest days, but if you are creating your own program to follow, be sure to find where to fit one in! It's essential to listen to your body and gauge how you are feeling as well. If you are physically worn out, take a rest.
At AKPT we also often see with our patients the symptoms of overtraining and one of the main and only reason we see this is the lack of recovery time. Signs of overtraining include a feeling of general malaise, staleness, depression, decreased sports performance, muscle aches and strains, and increased risk of injury, among others.
There are also different things that you can do during the rest days to help improve the recovery of your body and come out ready to perform better than your pre-rest stage. High-level athletes need to realize that the greater the training intensity and effort, the greater the need for planned recovery.
So in short – recovery is worth every minute for a healthier stronger body and here are our 5 Top Recovery Techniques to start adopting into your exercise program:
 Proper rest time: hard training takes a toll on the body and muscles. Muscles need proper rest for recovery and rebuilding
Proper cool down: exercises post training are key to move lactic acid out of the muscles and reduce soreness
Proper refueling. Seeing a nutritionist or dietitian for nutritional evaluation to determine proper intake depending on your current sport and activity level.
Sleep well: A good nights rest is a key for your body to heal and recover
Ice within 24 hours of any injury and seek medical right away. don't let it linger thinking it will get better because it will always take a lot longer and your performance will be reduced.
At AKPT we will be offering a Recovery Room to help facilitate better recovery for any level of athlete. Call the office today to find out more about the services we offer to help improve your recovery.
This blog will help you get the most out of your physical therapy and the community of Advanced Kinetics Physical Therapy and Sports Performance. AKPT is reinventing physical therapy, embracing all aspects of movement from treatment, into recovery and on to injury prevention. You may read this and think of your friends, family and coworkers. You may realize that AKPT can do more for you than you previously knew. Read. Share. Act. Use this reinvention of physical therapy to reinvent yourself and your peak performance.
Advanced Kinetics – Reinventing Physical Therapy