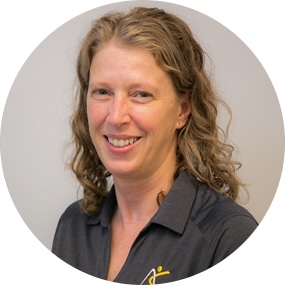 Cissy has been in the medical industry for over 14 years. She began as a file clerk working part-time and over the years has advanced her career to Senior Services Manager of which overseas all the day-to-day operations in a physical therapy clinic. In addition to the office operations, Cissy managed and trained all new hires at multi site clinics.
Cissy joined Advanced Kinetics from the inception and has worked with key stakeholders to build this performance based physical therapy clinic from the ground up. In addition to managing the ever important day-to-day office operations, Cissy also handles all insurance and billing needs for Advanced Kinetics.
Her solid experience in the healthcare industry results in the ability to deal successfully with the demands of a busy and diverse patient base. Cissy possesses strong communication skills, a calm and pleasant demeanor, and an innate ability to be warm and compassionate.  This winning combination ensures that you will receive exceptional service and care, while visiting Advanced Kinetics.
When not in the office, you'll find Cissy spending EVERY MINUTE with her granddaughter MarLeigh.
If you have any questions or concerns regarding your visit, insurance, or billing, please email her at [email protected]